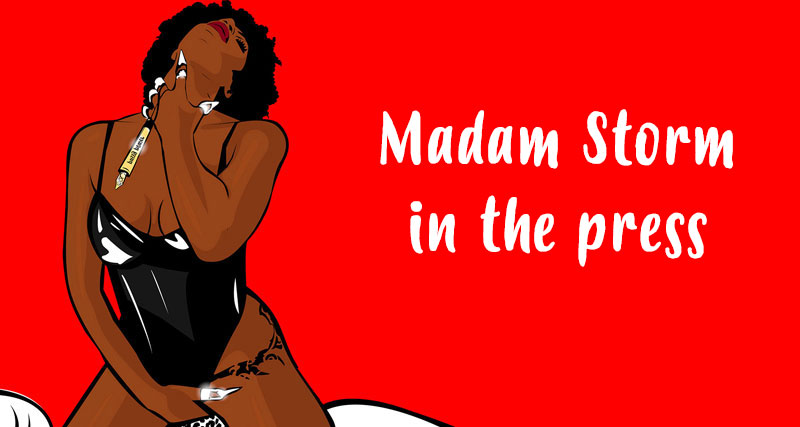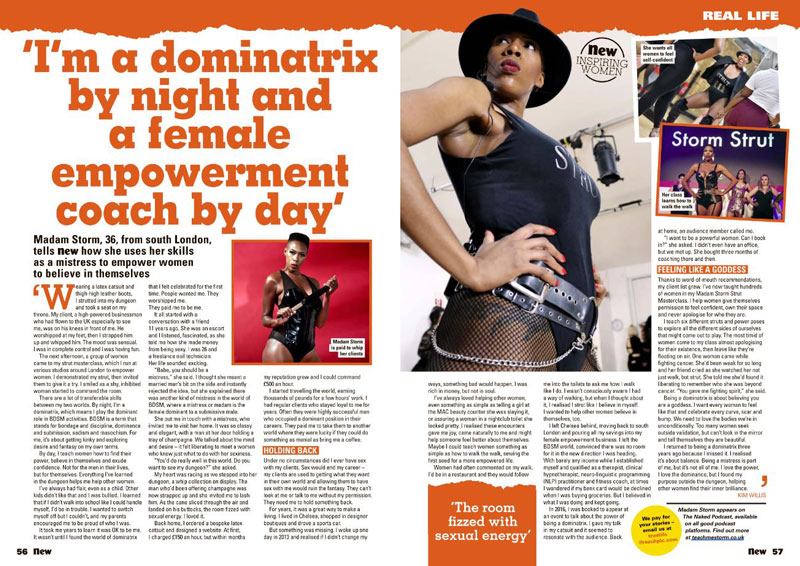 Journalist Kim Willis interviewed Madam Storm for the popular magazine "New" on how she uses her skills as a Mistress to empower women to believe in themselves.
Check out her full interview below, if you haven't already got your copy, it's available in all supermarkets and newsagents.
Click here to view the article.