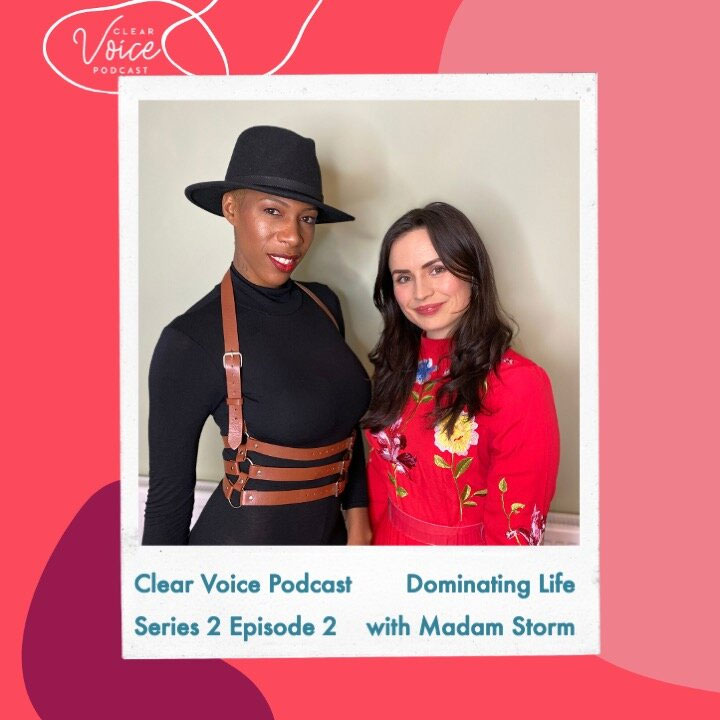 Clear Voice, the podcast where successful women speak about how they found their voices and are using them for change, spoke to international dominatrix and founder of the STRUT masterclasses, Madam Storm and discussed how she found her voice by doing some serious introspection and working out who she truly was.
Offering some great tips for your own journey of introspection, introducing kink in the bedroom along with a lot of laughs, and a little vagina chat along the way.
Click here to listen to the podcast.